Category Archives:
TVXQ/JYJ
I like Junsu's TARANTALLEGRA because it has variety and different genres. Jaejoong's MINE is all about rock and I just love Jaejoong singing rock songs 😀
JYJ3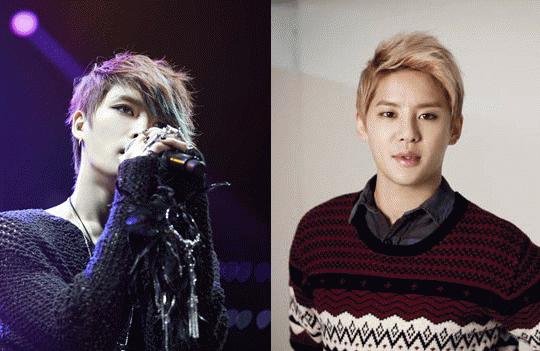 What do JYJ's members think of Kim Jaejoong's 1st solo album?
JYJ Kim Jaejoong released his debut solo album 'I' on the 17th. In an interview conducted recently at a cafe located in Apgujeong-dong, Seoul, Kim Jaejoong talked about the reactions of JYJ's members Park Yoochun and Kim Junsu toward his album.
"It's a little bit awkward to say it with my mouth…" Kim Jaejoong began to talk, "After listening to One Kiss, Yoochun said 'Jaejoong-ie hyung is really good at singing. This song is so great'."
Kim Jaejoong said, "Yoochun likes emotional music more than dance music. So, he listened to One Kiss then said 'I must have a drink now'."
Kim Junsu's most favorite song is 'Mine'. Kim Jaejoong explained, "I released a single of rock genre called 'Maze' before. Ever since then, Junsu said 'One day when hyung releases a solo album, it must…
View original post 122 more words