Category Archives:
Kim Junsu
I like Junsu's TARANTALLEGRA because it has variety and different genres. Jaejoong's MINE is all about rock and I just love Jaejoong singing rock songs 😀
JYJ3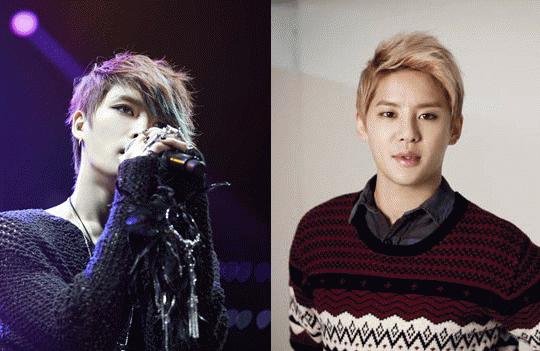 What do JYJ's members think of Kim Jaejoong's 1st solo album?
JYJ Kim Jaejoong released his debut solo album 'I' on the 17th. In an interview conducted recently at a cafe located in Apgujeong-dong, Seoul, Kim Jaejoong talked about the reactions of JYJ's members Park Yoochun and Kim Junsu toward his album.
"It's a little bit awkward to say it with my mouth…" Kim Jaejoong began to talk, "After listening to One Kiss, Yoochun said 'Jaejoong-ie hyung is really good at singing. This song is so great'."
Kim Jaejoong said, "Yoochun likes emotional music more than dance music. So, he listened to One Kiss then said 'I must have a drink now'."
Kim Junsu's most favorite song is 'Mine'. Kim Jaejoong explained, "I released a single of rock genre called 'Maze' before. Ever since then, Junsu said 'One day when hyung releases a solo album, it must…
View original post 122 more words
Let's take a look back at JYJ's fruitful 2012. They may haven't been active as a group but the trio were able to fulfill and be successful in their solo activities. I'm hoping for more JYJ-goodness this year, though.
JYJ3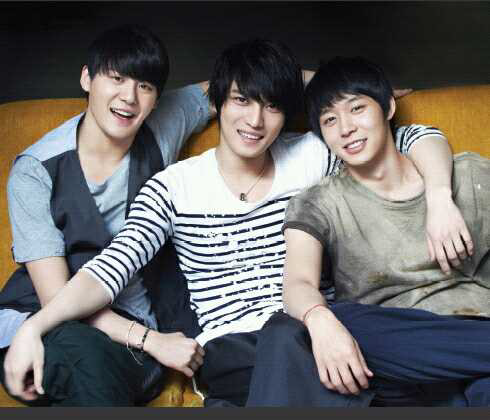 JYJ, comprised of members Kim Jaejoong, Park Yoochun, and Kim Junsu, began 2012 by continuing to take the necessary steps to reach their growing international fan base.
Since 2010, with the release of their 1st worldwide album, The Beginning, JYJ have progressively advanced towards the international stage. In January 2012, fans all over the world excitedly anticipated the additional concerts in Chile and Peru that would conclude JYJ's 2011-2012 World Tour. The concerts were met with a hot response in South America, with 6,000 fans meeting JYJ in a sold out show in Peru and close to 5,000 fans flocking to see the group in Chile. JYJ's World Tour gathered more than 200,000 fans worldwide.
With JYJ being the first Korean artist to hold a concert in South America, the ground-breaking concerts gave a clear signal that JYJ would continue to take their music internationally, meeting…
View original post 2,375 more words